Ch. Zesta Bellagio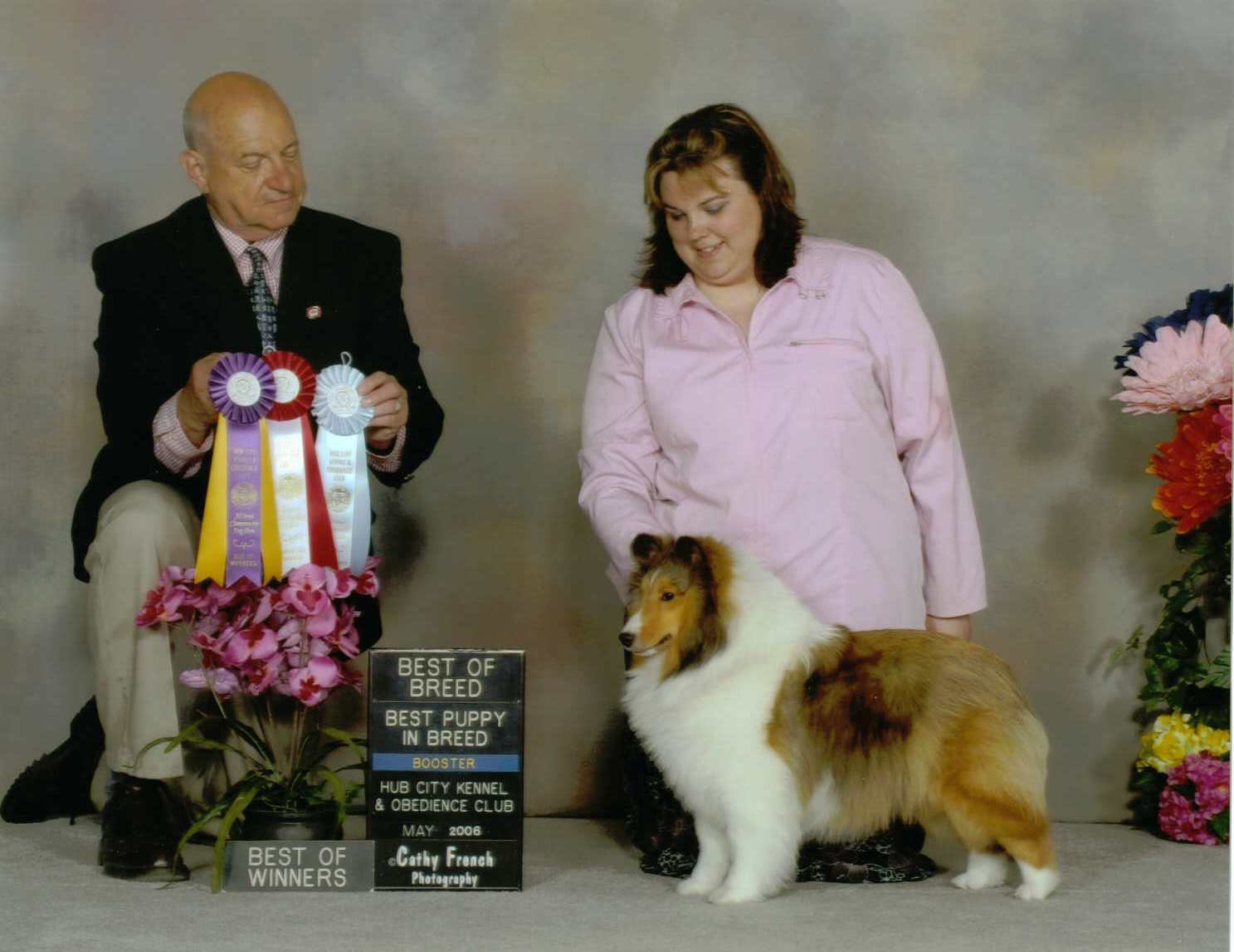 Ch. Zesta Creatin' Havoc x Ch. Zesta Party of Five
born August 21st 2005
Well, the little wiggle bum has grown up and is now a Champion on the day she turned 9 months. On the way to attaining her Canadian Championship she received a Best of Breed award. Thanks Jenn! Superb presentation as usual. Wynn is the 1st champion for her daddy Havoc from his 1st litter.
The Wiggle bum continues her winning ways going Group 1st and Best Puppy in Show at the Evelyn Kenny Shows in July expertly handled by Tracy Tuff.
Wynn is going to take some time off after her whirlwind Puppy career and grow a new coat!
Wynn is calling Saskatchewan home! Wynn now makes her home with Marilyn Taylor of Clan Lasslyn Shelties. This is, where it all began for Zesta! The strong foundation of the Clan Lasslyn breeding program enabled Zesta to establish a well rounded program. Thanks Marilyn, for always being their as a life long friend and mentor (40+ years)! After a long battle with breast cancer Marilyn passed away in April 09. Marilyn's last wishes were that her granddaughter Jaden could grow up with a special Sheltie like Wynn - Wynn now lives in Calgary. Marilyn also requested that her grandson Reed grow up with a Sheltie especially one of Wynn's pups so Zak has gone to Saskatchewan to grow up with him .
Wynn has proved to be quite a producer 3 champions from her1st litter -
Champion offspring:

Wynn at 6 weeks
Wynn coming and going at 6 months of age.
Wynn's Winning Ways
Wynn on her way to Best Puppy in Show with best buddy Tracy Tuff. Wynn @ 11 months of age.
Wynn's Show Career - 2006
1 Best Puppy in Show
1 - Group 1st
1- Group 2
3- Group 3
1 - Group 4
13 - Best Puppy in Group
11 Best of Breeds